Surrogacy is an arrangement in which a woman carries and delivers a child for another couple or person. The intended mother's ova is artificially inseminated with intended father's sperm then transferred to surrogate mother's uterus. In Japan, the law does not permit surrogacy, but in the United States it is a widely used process. The woman who carries and delivers a child is called the surrogate mother.
Birth certificate:
The State of California issues pre-birth orders through the courts placing the name(s) of the intended parent(s) on the birth certificate. The lawyer will obtain the court order prior to the delivery date, and the medical office, which conducted the surrogacy, will fill out the certificate and submit it to the county office. Intended parents will visit the office after the delivery to receive the child's birth certificate.
After returning to Japan, please visit appropriate office and submit Japanese birth certificate and the one issued by the State of California. Once the process is complete, the child will be added to the family register. The family register will read that the child was delivered in the United States, and the parents are not required to file for an adoption.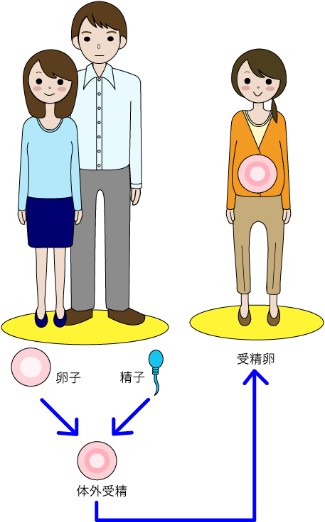 Surrogacy procedure:
1.Contact the agent via e-mail, telephone, fax, and/or doctor referral.
2.Set an appointment. (free consultation via e-mail, telephone)
3.Sign the contract and pay the agent fee.
4.We will contact the doctor and confirm.
5.Arrange the flight.
6.Intended parents 1st visit to the US. Medical examination and will be introduced to the surrogate mother.
7.Sign contract between intended parent(s) and surrogate mother.
8.A mental and physical evaluation for the surrogate mother.
9.The 2nd visit to the US. (ova removal, artificial insemination, transfer of the embryo)
10.Wait for the surrogate mother's result.
11.3rd visit to US for birth certificate preparation. (20 weeks)
12.The 4th visit to the US by the Intended parents for the delivery.
13.After receiving the birth certificate and passport, the family returns home.
Copyright © 2011 Barron Group, LLC All Rights Reserved.